Cappadocia- A Destination To Be Discovered By A Hot-Air Balloon
Explore the spectacular landscape of Cappadocia in Turkey from a hot-air balloon! Indulge in the beautiful scenery of tall, volcanic rock spires and high plateaus in Cappadocia from the air during a 1 hour or 1.5 hour balloon ride. Cappadocia is a perfect destination in Turkey for a hot-air balloon flight, thanks to the extremely gorgeous landscapes and great weather conditions.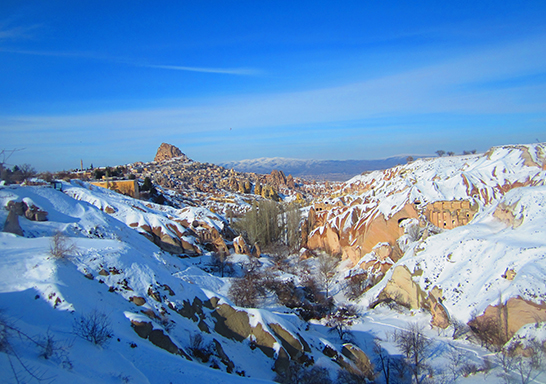 Well, floating across the sky during sunrise over the rugged moonscape of Cappadocia was one of the unforgettable and incredible mornings of my life. You must be wondering that 'whether it was really happened'. Guys, you just have to go there to get your answers!
Thinking About Hot Balloon Adventure In Cappadocia
Cappadocia is located in the Nevsehir Province of the Central Anatolia region. If you will land at the airport, just you need to hop on a shuttle bus and drive around 90 minutes along the regions with no signs of civilization and presence of mesmerizing landscapes that you have never sighted before! However, you must be thinking that if you have flown to the moon mistakenly!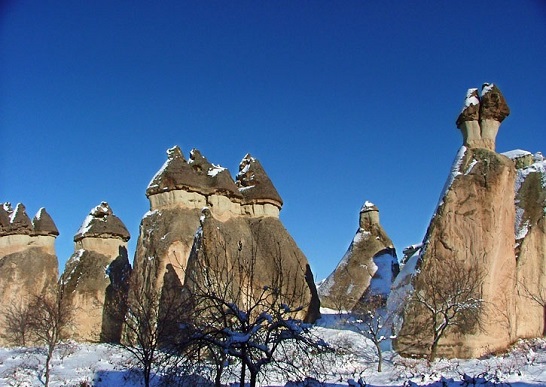 Many worldwide tourists visit here for the purpose of hot-air ballooning and even that was my aim also. My first morning was started with a 5am pickup from the hotel. I was very much excited to chat with other fellow balloon riders inside the bus. When we reached the field, around hundreds of balloons were laying like sleeping devils or just like flickering bulbs. All our balloon riders stood around the balloon watching scene and witnessed the sky show of the fierce flames. After that we accompanied to the balloon and suddenly I found that the balloon filled to its full capacity. Before my realization, we had started to fly. At that moment, I was very excited that I felt that I would be paralyzed with awe! The pilot for our air balloon ride started laughing quietly and explained how to make fun up in the air as there is no other way to regulate the direction or control the balloon once you are in flight!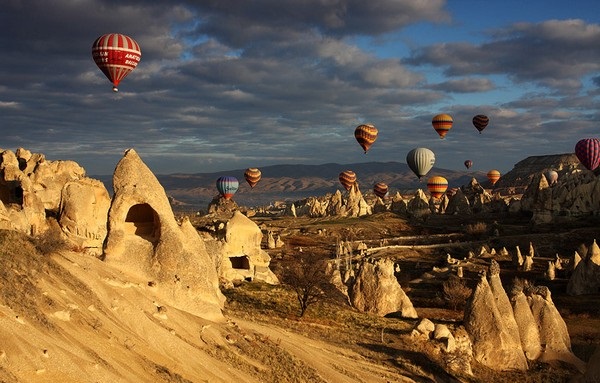 When riding a hot air balloon, you will definitely get exhilarating, amazing experiences; which will make your eyes vivid with speculation and hands clutching to the basket tightly. Flying up in a hot-air balloon is quite a tranquil and a heavenly experience. Then we reached mushroom-shaped fairy chimneys by moving up and down with hundreds of other sparkling balloons.
After around 1 hour of air balloon ride, we landed back to the earth slowly. Finally, we reached the earth and the shuttle bus again dropped me back to my hotel. Then, I just absorbed what I had just experienced and seen from the air! I floated between sleep and wake, thinking somehow I had just lived my lifetime dream!
Well friends, I flew with Turkey Tours By Local Guides and found them professional and experienced.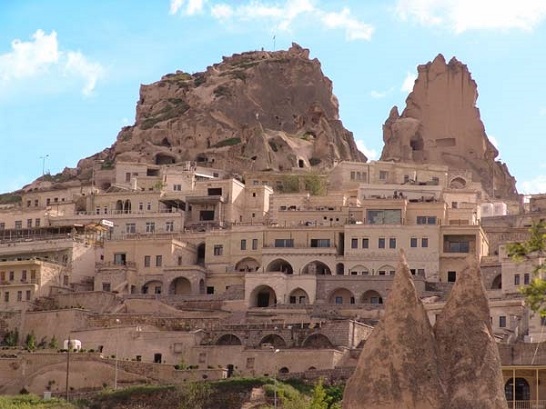 Choose A Hot-Air Balloon Operator
With so many available choices, you might be thinking whom to select as your balloon tour operator. But if you will ask the same question to me, then definitely I will go with Turkey Tours By Local Guides! Get captivated by the panoramic views of the uncovered nature by choosing Turkey Tours By Local Guides for a Private Tours in Cappadocia!
Have you ever opted for hot air ballooning in Cappadocia? And what's on your bucket list for upcoming holiday! Why are you waiting for!
For more updates and notifications, stay connected with us on Facebook, Twitter and Google+!